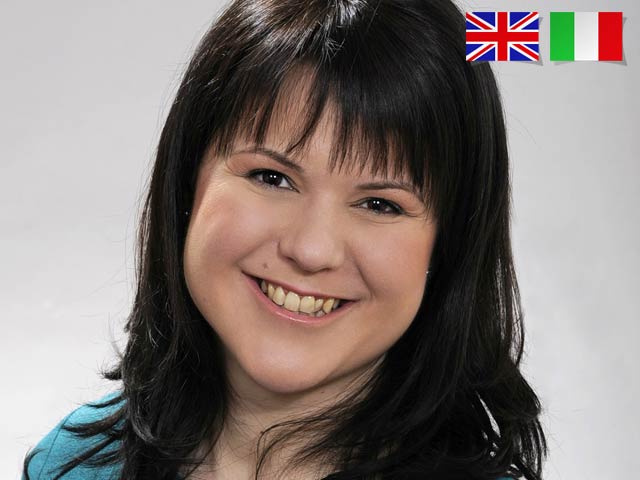 szilvia.tolnai83@gmail.com

When I was 16, I participated in a student exchange program in the Netherlands.
Somehow I started to explain the former territory of Hungary before the I. World War to the Dutch family and I realized I enjoy speaking about the hungarian history.
After I graduated in economics and tourism, I became also a tour guide, and I passed my italian language exam.
I'm specialized in Budapest, Kecskemét and the Puszta, and the classical and the hungarian folklore music, because I studied and I'm keen on singing, this is why I usually sing hungarian folk-songs to my guests as part of the tour.
I have a guiding licence also at the Liszt Music Academy and at the Pesti Vigadó Concert Hall so you can also visit these amazing buildings with me.
I hope I can welcome you soon as my guest!

Quando avevo 16 anni, ho partecipato a uno scambio di studenti in Olanda, dove ho iniziato a spiegare l'ex territorio dell'Ungheria prima della I. Guerra Mondiale alla famiglia olandese e allora ho scoperto che mi piace parlare della storia ungherese.
Dopo mi sono laureata in Economia e Turismo, sono diventata una guida turistica.
Parallelamente ho superato anche l'esame di lingua italiana.
Mi sono specializzata in Budapest, nella musica folklore ungherese e nella musica classica. Ho studiato a cantare e sono appassionata del canto, cosí di solito canto le canzoni popolari ungheresi ai miei ospiti come parte del tour.
Ho una licenza di guida anche all'Accademia della Musica di Franz Liszt e alla Pesti Vigadó Sala di Concerti quindi potete visitare anche questi meravigliosi edifici con me.
Spero di poter darvi il benvenuto presto!