Sarolta Fruzsina Deme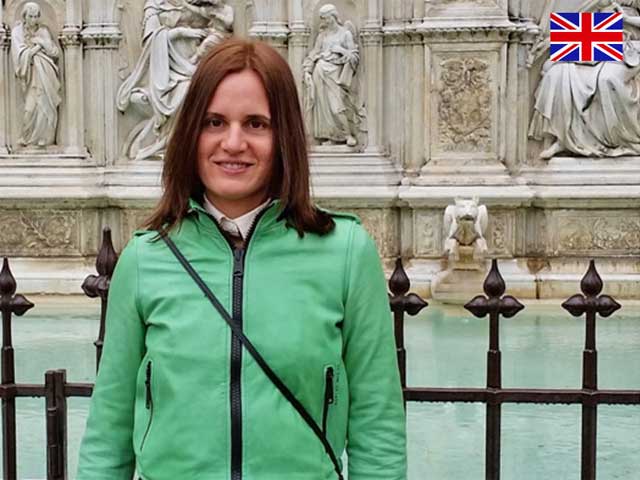 Hello,
My name is Fruzsina, but you can also call me Sarah if you like. I've got two names, please use whichever you prefer. My names reflect the two sides of my personality as a tour guide.
Sarah is my easy name. This is the side of me that wants to make everything simple, easy and understandable for you. I will be your guide and I speak your language, I will be able to introduce you to your new surroundings here, including information about the people, natives, food, public transportation etc. I can help you if you have any special requests, questions etc. I know that Hungary's history and culture isn't well-known everywhere in the world, so I like to start with basic information, and I try to give you as much as you can easily internalize. I know how tiring too much information can be, so I will always be able to suggest to you one or two good restaurants in the neighbourhood according to your needs. All in all I would like to be the connecting link between you and Hungary.
Fruzsina is a more difficult name. This side of me reflects the more traditional Hungarian style and culture. I want to be a local expert for you. I would like to show you the city and the country through my eyes. I am well-informed and I am improving my knowledge about good places to see, events and places to go for eating, drinking, good music, festivals, baths, our past and present and of course shopping spots :). Even if you want something special or original, I will be eager to help you! And if you have a question which I cannot answer I promise, I will look it up for you. I like telling short stories instead of simply giving facts and names about our history and I like to explain our customs and their origins.
I have been interested in history and culture since my childhood. I always had an odd habit, I loved to listen to old people. Even if they talked about how to take care of chickens. But I loved it most when they talked about their youth and customs in the old days… I grew up in a small city in the Eastern part of Hungary, close to Hortobágy. I came to Budapest when I was 14 because I was a good student, so my parents wanted the best for me. I like everything that comes with being a tour guide, new people, questions, being interested in my city and land, and I like telling stories.
I also have an apartment on AirBnB if you need accommodations during your stay in Budapest.
If you would like to contact me, you can reach me at


+36 30 223 7065