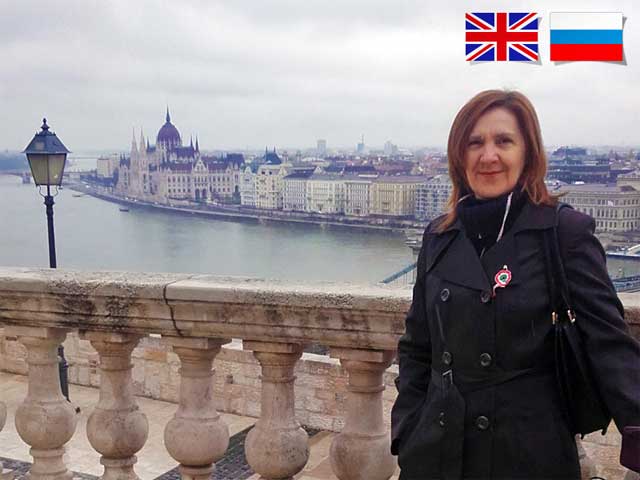 Welcome!
My name is Maria Ujvari. I feel passionate about guiding and I am full of enthusiasm for showing you around places of interest, such as towns and cities, historic buildings, gardens, religious sites or museums and art galleries in Hungary and in Budapest. I lead group tours, individuals, family tours of all ages. My favorite pursuits are visiting museums, going to theater, travelling, reading and adopting healthier lifestyles, and doing volunteer work.
My tours are tailored to your wishes in a wide range of options to discover the charm of Budapest.
Family friendly: my itineraries and activities are adapted to families with children or teenagers, so that adults and younger ones can have fun and still learn and discover together.
Wellnes and SPA: my tours allow you to find a balance in your life and to engage in healthy activities in a healing environment while traveling.
Relax and explore: I can customize and highlight must see activities, not to be missed sights or amazing cultural events so that you don't miss out.
I provide you more choice and more flexibility so you can design the perfect holiday for you and your group and do as much or as little as you want.
School trips and students tours: I am very eager to share the culture and history and secrets of the capital with anyone who are willing to lend me their ears.
I am looking forward to request from pre-schools, elementaries, high schools and colleges when you have an occasional field trip and I get chosen to be your guide.
Given the opportunity, no matter the age or special interests, I will make the guiding tour a memorable and rewarding experience.
I hope meeting you soon.