Kinga Csutak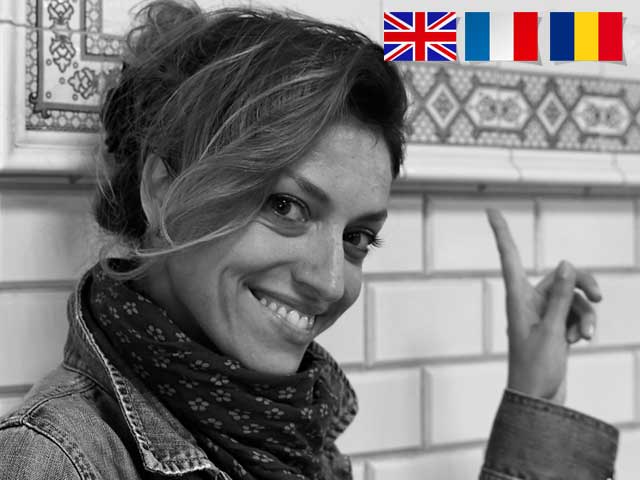 Budapest is a living city, that is welcoming you all over the year and has something special to offer in every season.
It is a safe city, with romantic streets and amazing architecture. Come and visit the two sides Pest and Buda…let yourself be surprised by its magic.
Come walk with me in joy.
Tours that i can offer:
– 3-4 hours walking tours (visiting the main attractions of the city, with one stop at a coffee shop where you can try traditional deserts: rétes, somlói galuska, eszterházy cake or have a tasty coffee to boost you with energy that carries you until the end of our walk). Along our small journey, I tell you about our history and help you to get a short look into our traditions and culture. You can ask as many questions you feel like, i love to talk, and explain and my aim is to give you a nice pack of memories, that you can carry with you home.
– In case the weather is nice i also provide walking tour where i bring my hang drum, we visit the main attractions of the city and we end the tour next to the Danube in the company of a great view and relaxing music played by me.
If you are interested in this please feel free to contact me:
Phone/Viber/WhatsApp: +36 30 608 1424
Email: kinga.csutak@gmail.com
Budapest est une ville vivante, qui vous accueille toute l'année et a quelque chose de spécial à vous offrir en chaque saison.
C'est une ville avec des rues romantiques et une merveilleux architecture .
Venez visiter les deux côtés Pest et Buda… laissez-vous surprendre par sa magie.
Promenade guidees de 3-4 heures.
Au cours de notre petit tour, je vous parle de notre histoire, je recommande des bons restaurants aussi et je vous présente la vie quotidienne d'un citoyen hongrois. Je vous montre les rues qu'il parcourt et je vous aide à avoir un regard dans nos traditions et notre culture.
Vous pouvez demander autant de questions que vous ressentez, j'adore parler et expliquer. Mon objectif est de vous donner un souvenir des informations et des memoires plaisentes.
Promenade guidee avec musique (3 heures) – ou on visite le centre-ville et on fini le tour à côté du Danube en compagnie d'une vue magnifique et de la musique relaxante jouée par moi.
Si vous êtes intéressé n'hésitez pas à me contacter:
Portable/Viber/WhatsApp: +36 30 608 1424
Email: kinga.csutak@gmail.com