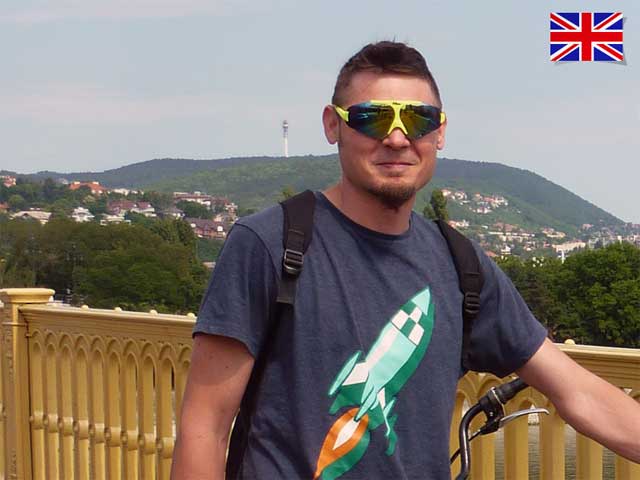 I have been working as a tour guide for 3 years. I'm passionate about nature and sports. I work for green associations as a voluntary for 20 years now and I've tried many sports from inline skating to paragliding.
All of my tours are focused to the environment-friendly and outdoor life. I want to introduce not just the constructed but the natural values as well.
I already visited a bunch of European countries, I've lived in England and in Indonesia. But no wonders of the world could take the shine out of my love for my hometown, Budapest and its surroundings.
This is the place and people where I belong and what and whom I want to show you.